An glitch blocked a lot of Pokémon GO users from joining in to the mobile game's servers earlier today, September 26. Nevertheless, this problem has already been rectified, and Niantic has opted to prolong the timeframe for the Equinox 2017 celebration event to compensate for the delay. The developer has issued the following statement:
We detected an issue early this morning that stopped numerous gamers from login into the game. We were able to remedy the problem after collaborating with our partners, and we can now certify that login functionality has been completely stabilized.
As a consequence of the interruption, the equinox celebration will be delayed by one day, ending at 1:00 p.m. PDT on October 3. We appreciate your patience and hope to see you earning Stardust and hatching Eggs soon.
The Pokémon GO Equinox Event honors seasonal shifts in the Northern and Southern Hemispheres by offering double Stardust, unique 2KM eggs, and the inclusion of Super Incubators. It is scheduled to run from 1:00 p.m. PDT on September 22 to 1:00 p.m. PDT on October 3, 2017.
That is the first known instance of higher Stardust gain. This page has extensive guidance, egg hatching, and event statistics. Check out our Equinox Box Sale down below the posts.
Pokémon GO Equinox Event Details
Name
Pokémon GO Equinox Event Details
Description
Northern/Southern Hemisphere season change celebration
Start date
September 22 1:00 P.M. PDT
End date
October 3 1:00 P.M. PDT
Effects

2x Stardust gained while catching and hatching Pokémon
Special 2KM event eggs that include Chansey, Mareep, Larvitar and more
Special event box sale featuring Super Incubators, Lucky Eggs and Lure Modules
3x XP from registering new Pokédex Pokémon
Equinox Event 2KM Egg Chart
The chart below indicates which Pokemon may be hatched from the special event only 2KM eggs.
Equinox Event 2KM Egg Chart
Pokémon
Rarity
Larvitar
10%
Mareep
10%
Chansey
10%
Snorlax
0.8%
Dratini
0.3%
Tyrogue
4.6%
Rhyorn
0.3%
Remoraid
12.2%
Togepi
12.2%
Slugma
11.7%
Oddish
10.9%
Slowpoke
7.6%
Pichu
0.8%
Krabby
0.5%
Spinarak
0.3%
Gastly
0.3%
Aipom
0.3%
Zubat
7.1%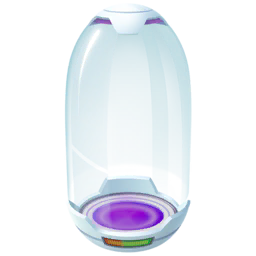 Super Incubator
The Super Incubator is a brand-new Egg Incubator. By using a 1.5x distance multiplier number, Super Incubator allows quicker (more efficient) egg hatching. Super incubators are accessible in-game, beginning with Equinox Event boxes.
Equinox event FAQ
Will the event feature Gen III baby Pokémon?
We don't sure yet, but 3x XP for enrolling new Pokémon seems suspicious. Please you not go about claiming that we claimed it will include Gen III. We don't know, but we're hoping along with you.
What is the best way to get Stardust?
The classic lure-a-thon in a tri-stop location. Instead, incense and hatching like there's no tomorrow. In either scenario, you will spend Poké Coins, so stock up on gold pieces before the event begins.
What is the most important hatch from the event eggs?
Larvitar.
My Thoughts About Pokémon GO Equinox event 2017
Starting tomorrow, September 22, Pokémon GO will have its first worldwide event since the prizes of Pokémon GO Fest. This event honors the Equinox by providing double Stardust for capturing Pokémon and hatching eggs, as well as a batch of unique 2KM eggs capable of hatching the rare Pokémon Larvitar, Mareep, and Chansey. To hatch those eggs, we'll see the reintroduction of special item boxes, which will include the new "Super Incubators," which can hatch eggs 1.5 times faster than standard incubators. The event begins at 1:00 PM PDT and continues through October 2 at the same time.
The key issue for me will be how much this event will revive the game's dwindling app store rankings, which are a decent indicator for overall player engagement though far from ideal. The game is now ranked 23rd, which is a little higher than I've seen it previously but still not up there with some of the major hits. This might be due to a variety of factors, such as the nerf to Raid prizes, the longer wait between new Legendaries, or just boredom from a game that doesn't provide anything to do in between events and content drops.
Nonetheless, this game has always been fairly fluid in these rankings, which I ascribe to an extremely large player base that looks to be more than eager to leave the game for a short time while they wait for anything to tickle their interest again. And I'll be watching to see how this Equinox Event plays out. The double Stardust payout is mostly aimed at endgame players, but the benefits to eggs and the prospect of obtaining rare Pokémon from them should be appealing to folks around level 25 or so. Egg-based events are often profitable as well, since incubators remain one of the game's most dependable pay-to-win goods.
As a player, I'm looking forward to this event since I have considerably more sugar than Stardust, and the combination of Larvitar hatching and double candies should let me put together a full team of Tyranitar for taking on Mewtwo, assuming I ever receive an invitation. Stardust is my major reason for walking these days, so I'll take advantage of the event as soon as it becomes available. Keep tuned for additional information.