This weekend was the Global GO Fest 2022. Because in-person GO Fests are only hosted in a few places, this is sometimes the only chance for many trainers to attend such an event. There was a lot of excitement, but how did the community react?
RELATED ARTICLES:
ON THIS PAGE: Let's Talk About Pokémon GO Fest 2022
The Good[ps2id id='The Good' target="/]
Spawns[ps2id id='Spawns' target="/]
Each themed hour had a decent and diverse range of spawning, and having four habitats that cycled assured that you didn't grow weary of seeing the same spawns for too long. There was so much bright hope! Only two of the 13 City Hour highlighted spawns were not available in sparkling form. Only one shiny was unavailable during the Plains hour.
The Rainforest has four non-shiny Pokémon to Tundra's three. There was a great mix of common and rare spawns, and you could grind out candies for certain Pokémon that you may not have a lot of.
The Alolan beginning Pokémon, which are not shiny and were heavily promoted as part of the Season of Alola, were the most disappointing component of the spawning. They seemed to be unnecessary, yet with a wide range of unusual spawning, there was something to look for every hour. Tundra hour was probably the least interesting, and my group decided to have lunch during it. Each habitat had a decent variety of Pokémon, and although there were past Community Day Pokémon in each hour, they weren't overpowering and could be avoided if you didn't want them.
The new shiny Pokémon were also extensively marketed throughout each hour, making finding fresh new shiny Pokémon a feasible goal. It was a delight to focus on them for an hour at a time. Our last hour was a crazy sparkly Trubbish adventure for our group, and we finished the family in that final hour, which was wonderful!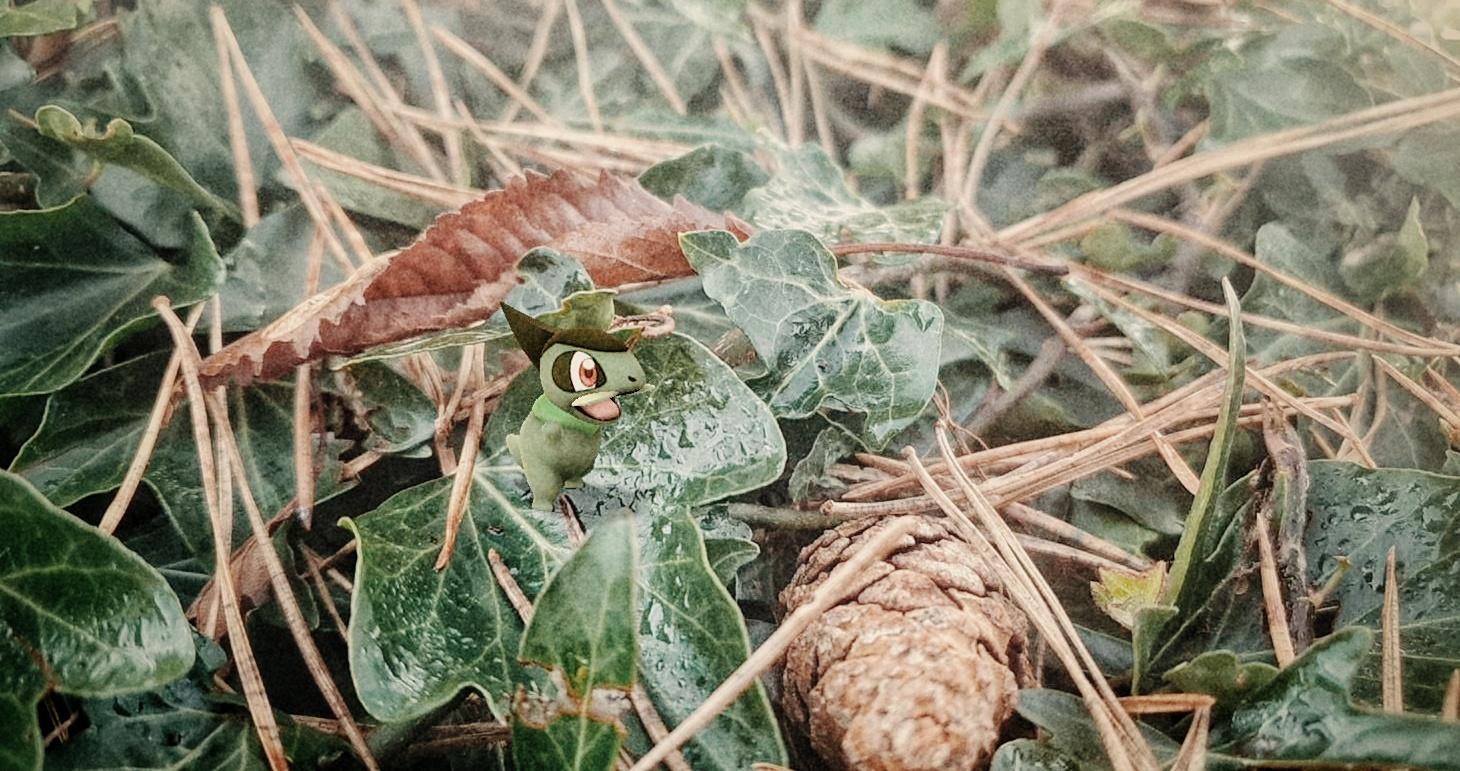 Incense[ps2id id='Incense' target="/]
The unexpected stationary/general incense boost was incredibly pleasant! We hope Niantic continues to do this on special occasions like these, but we'd like to see the incense bonus returned permanently. It meant you didn't have to stop for lunch or rest since the spawning would continue at a faster rate even if you were still. This was the evening's actual highlight, and maybe it will be featured in the follow-up GO Fest event at the end of August. It makes the game more accessible to those who play from home or who may not be able to walk as far as others, which is always a good thing.
The only complaint we have is that the spawns disappear so quickly that it is easy to miss the Pokémon on them; we wish they lasted a little longer. Please keep this smell in mind for future events, Niantic!
Shaymin Special Research[ps2id id='Shaymin Special Research' target="/]
The Special Research for Shaymin brought several fantastic bonuses, and the two pathways let you to rapidly choose the course that best suited your play style. Premium items like Incense, Battle Passes, and Incubators were excellent rewards, and keeping the awards the same regardless of difficulty was a wise choice for accessibility.
The one drawback was that you had to spin Pokéstops or gyms, which meant that trainers who were trapped at home for any reason were out of luck. If you were more dedicated, you could complete even the most difficult level on the same day. The Shaymin animation was also quite beautiful; it complemented Shaymin well and was pretty cute!
The only issue our group had with the study was that one of us got stuck on 'Earn a delicious walking with your buddy.' We walked more than 16 kilometers, and for some reason, despite being able to see the distance gone in game, that task did not complete. She tried several friends, all 1km, restarted the game, and so on, but it didn't work, trapping her and preventing her from finishing the research inside the event hours. We're not sure how many other people had similar issues, so please let us know if you did!
The Bad[ps2id id='The Bad' target="/]
Shiny Rate[ps2id id='Shiny Rate' target="/]
Most people's biggest worry on social media was the shiny rate. The projected shine rates for this kind of event are 1/64 or 1/125, while Community Day is 1/20. It indicates that, despite the high cost, you won't be able to capture shiny Pokémon as quickly as you would at a free event like Community Day.
Many gamers did not get nearly as many shiny Pokémon as they had hoped, with those who had previously participated in Global GO Fests reporting considerably lower shiny counts. With so many individuals stating on social media that they finished the whole 8-hour event and earned anything from one to eight shinies, obtaining more than ten seemed strange.
Even a strong player like Fleeceking (the first in the world to achieve level 50) earned 32, which seems little for someone who works so hard. My party played for the whole 8 hours on day one, and our shinies varied from 8 to 28. What a difference! It may be aggravating to see other players obtain a lot of shinies when you walk the same route and check the same spawns and get so little. Several members of our group spent hours searching for shinies.
Day 2 wasn't supposed to include any additional shinies, but the pace seemed to be the same as day 1, making things a little unclear. Juggling the day was made simpler with an evident focus on raids, but with a surprising and unexpected dazzling boost. You required a Pokéball Plus, Gotcha, or anything similar to prevent losing out on spawning.
The Ugly[ps2id id='The Ugly' target="/]
Lure/Incense Issue[ps2id id='Lure/Incense Issue' target="/]
Trainers had issues with Lure and Incense spawns vanishing as soon as they were clicked from the beginning of GO Fest in the early time zones until it concluded. Niantic described this as a visual bug and said that the spawning was not real, but it didn't make it any less annoying.
Constantly clicking on Pokémon that weren't there wasted time and took up space on busy Lures, which may have resulted in you missing out on shiny examining a Pokémon that was really present. The community speculates that the issue was not a visual glitch, but rather a problem with actual Pokémon, but we can't go any farther since Niantic has said that it was a visual glitch.
No Eggs or Research Tasks[ps2id id='No Eggs or Research Tasks' target="/]
It was disappointing that there were no special GO Fest eggs or event-themed research assignments available. Eggs, in particular, were noticeably lacking; even some special 2km eggs containing all of the spawns from GO Fest would have been welcome. Even event-themed research projects in which Pikachu was awarded in costume would have been intriguing! It seemed like a huge chunk of the game had been entirely missed, which is usually critical.
My Thoughts[ps2id id='My Thoughts' target="/]
For me, Day 1 was a lot of fun. It didn't seem like a slog as it usually does with so many responsibilities. I could focus on enjoying the game the way I wanted to without having to worry about completing quests. I liked how we could choose our level of difficulty without affecting any of the rewards.
That was a great concept, but I can't say the same about day 2. Day 2 seemed to be more of a grind than anything else. While you didn't need as many raids to complete the objectives, I still felt forced to spend much more than I had expected. Furthermore, Australia's sparkling chances were disappointing. After a whole day of playing, I only acquired four, including one dazzling Axew from a raid.
I would rate the event a 7 out of 10. Although there is clearly room for improvement, I had a fantastic time at GO Fest this year.
Even while I enjoyed it overall, this year's Go Fest was a major step down from Go Fest '21. With just 9 shinies in two days, the shine rate was terrible. Furthermore, numerous spawnings were disappointing since they did not seem to be worthy of participation in Go Fest.
Having said that, I thought Axew raids were considerably more prevalent last year than Gible raids. As a result, it was a bonus. The Shaymin animation was also fantastic. And I like Day 2 over Day 1.
Despite my high expectations, it was a pleasant experience. I'll rate it 6.5/10.
My whole experience, I suppose, was influenced by my personal experience, which may or may not make sense on its own… Please allow me to clarify. Day 1 was spent at my local park, which is a Pokémon Go hotspot. The weather was perfect, and the park was fully packed!
I went by myself as usual, but I ended up meeting a group of folks who were strolling and raiding, and we spent the day together walking about the park. Discussion on the game, Pokémon in general, and other foolishness. It was fantastic to go out and play with other people again, to socialize with individuals I'd never met before but who shared my interests. Because it brings people together, this is one of my favorite features of the game.
I loved the one-of-a-kind study and the freedom to select our own path and degree of difficulty. My group had many various types of studies to work on, so it was great that we all had our own projects to focus on.
In terms of brilliance, I did fairly well. I got 18 on the first day, including several that I didn't have previously. I spent my whole first day playing. After the event spawns had departed, I caught two sparkling Groudon and a shiny full odds Ledyba. I hadn't planned on playing all day on Day 2, so I just played for approximately 3 hours and earned 11 shinies. So 29 total over the two days.
The bug with the Pokémon despawning but not disappearing was incredibly annoying, and it resulted in numerous unpleasant instances when we came across Pokémon we were seeking for only to discover them not to be there, which detracted from the entire experience. But, honestly, I'd give the day an 8 out of 10. In 3-star raids, I could have done without the Alolan starter Pokémon and their evolved counterparts, which seemed, strange? But there were minor quibbles, and I really enjoyed my stay.
Mark your calendars for a two-day worldwide event on Saturday, June 4, 2022, and Sunday, June 5, 2022, with a bonus finale event on Saturday, August 27, 2022!
But hold on—more! there's We're excited to announce that in-person Pokémon GO Fest events will be held this summer in the following cities:
Berlin, Germany, from Friday, July 1, 2022, until Sunday, July 3, 2022
Seattle, WA, USA, Friday, July 22 through Sunday, July 24, 2022
Sapporo, Japan, Friday, August 5, 2022 through Sunday, August 7, 2022
It's been nearly three years since Pokémon GO Fest 2019 was brought to life in Dortmund, Chicago, and Yokohama, and we're excited to return to the roots of this annual event while continuing to host the global experience that millions of Trainers have enjoyed.
Conclusion[ps2id id='Conclusion' target="/]
Many people were disappointed with this year's GO Fest, which is a real shame. It may be tough to maintain shinies expectations for an event like this when we have been spoilt with 6 hour Community Days for many years, which meant you could easily collect 20+ shinies. We hope Niantic reconsiders showy rates in favor of more fair chances overall. It's infuriating to pay $15 for an event and get fewer shinies than on a free Community Day. The spawns were wonderful, the incense boost was incredible, the Axew raids were frequent, and some of it was so nice that it's a shame the shine rate seemed to have wrecked the day for so many.
Finally, being able to play with our community again clinched the decision for me. We walked for kilometers, our feet hurt, and the wind howled, but we had a fantastic day! It was exhausting, but just being there and being funny with everyone made the whole day enjoyable, regardless of how many shinies we collected.